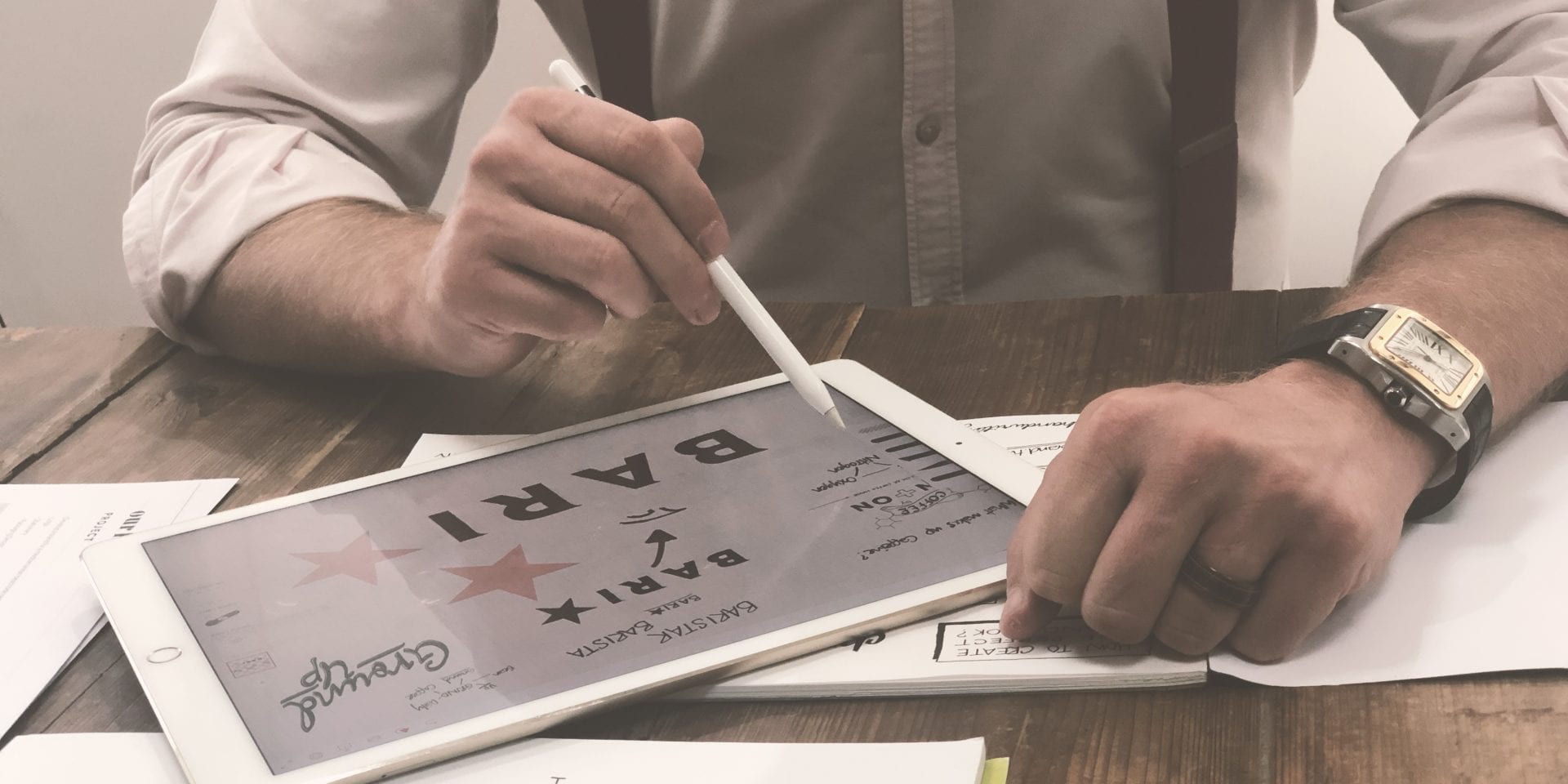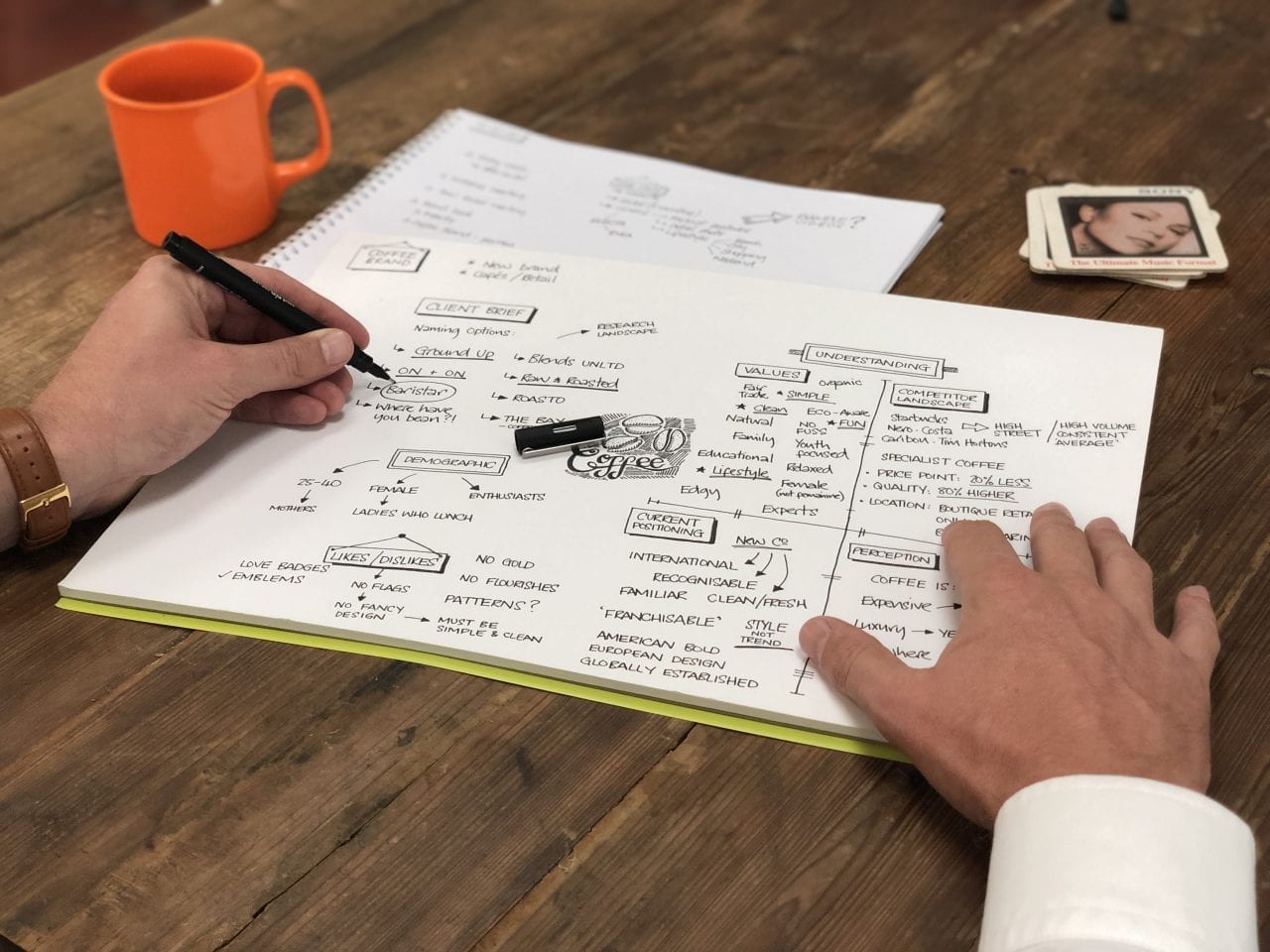 The discovery session – where we understand and analyse the core value, competitor landscape, current positioning with reference to your competition, and how customers perceive your brand.
A client wanted to develop a new coffee brand for a series of coffee shops with retail options. We started a creative workshop, to realise their vision in more detail. This is their journey.
Based on the findings from our discovery session, we map out your brand against the competition. Does your brand stand out? If not, what needs to be done to ensure the brand has the desired appeal? We craft your business a personality to relate and engage with your customers.
Understanding the local and global competitive footprint, our creatives got to work.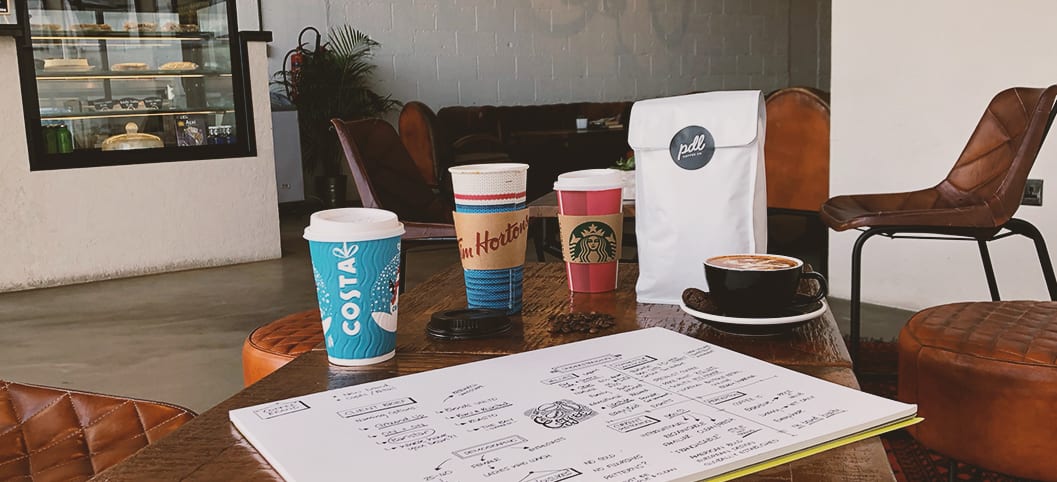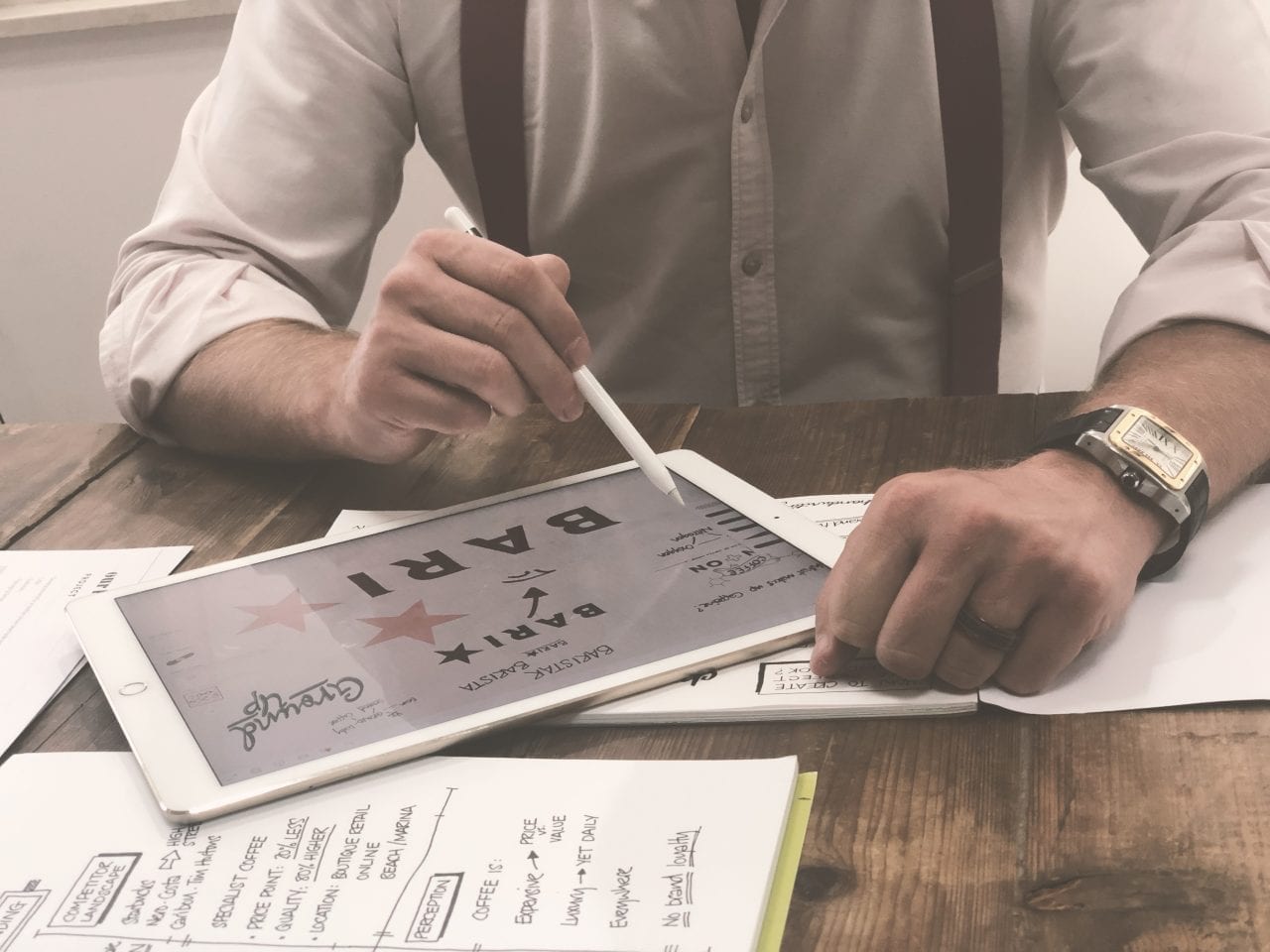 Every brand should have a story to tell. Pencil meets paper and ideas come to life. We develop three unique routes and present these with a solid rationale behind our suggestions.
The three shortlisted name selections were;
ON+ON, Barista and Ground Up.
The moment we crafted 'Barista' we knew this was the hero for final development.

The first three phases serve as blueprints for your new brand. The roll out phase is a culmination of research, rationale and ideas. Delivering a final brand your customers and competition will admire.
The outcome: a fresh, contemporary, female focused coffee brand with international presence designed for a local market.